Protection From Petroleum Liability
T&R Service Company provides Superfund insurance for petroleum as well as PCB contaminated equipment.
Hayward School Site (Petroleum)
In the fall of 1986, students and staff at Hayward Elementary School in Sioux Falls, SD complained a strong gas odor was giving them headaches. After a call to the fire department it became clear that the nearby Williams Pipeline was leaking petroleum. Hayward Elementary was soon demolished and Williams Pipeline paid for a new school. Cleanup of the spill took several years.
For more information on Williams Pipeline Company and Hayward Elementary refer to page 10 of USEPA's SUPERFUND at work in South Dakota and click here to download the pdf file.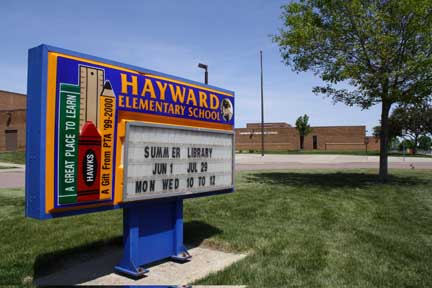 Oil and Grease Violation of Clean Water Act—2.2 Million Dollar Fine Assessed